IDM Piano
The Piano in the IDM Audio Lab is a 1922 Steinway Model M, donated by an alumna of Brooklyn Polytechnic to the school in the mid-1960s. It's there for you to play and record with.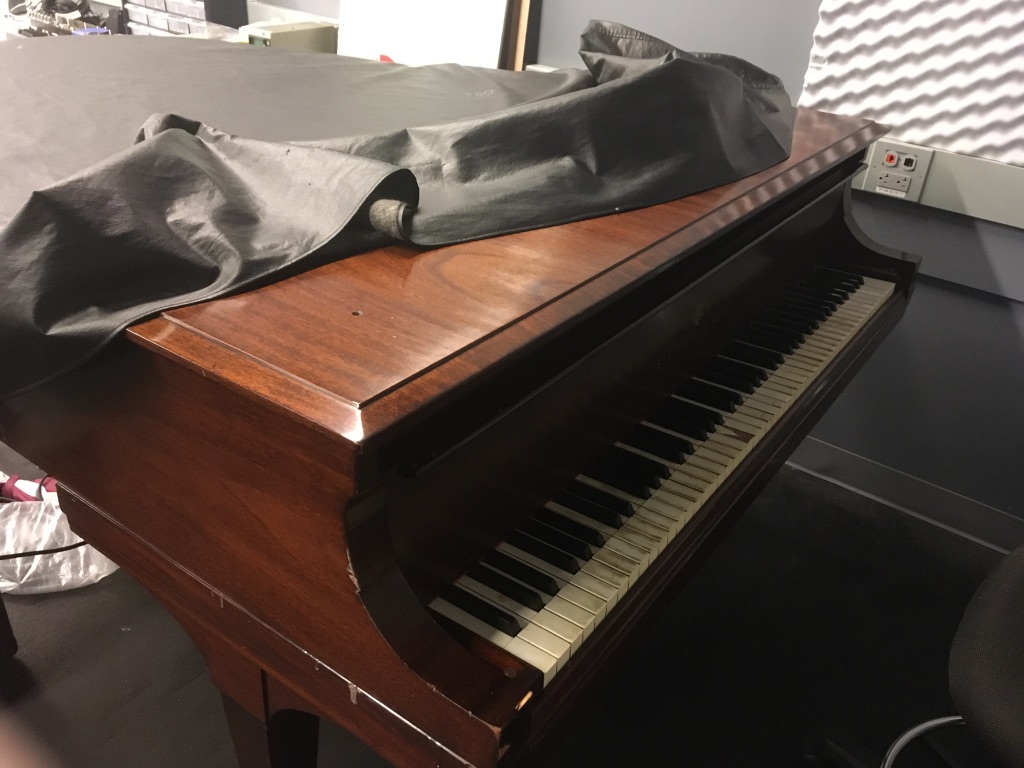 Please follow these rules:
Don't move the piano. The chassis it sits on will tear up the rubber flooring in the room and make it hard to put back.
If you raise the lid, please close it when you're done.
Replace the black protective cover when you're done.